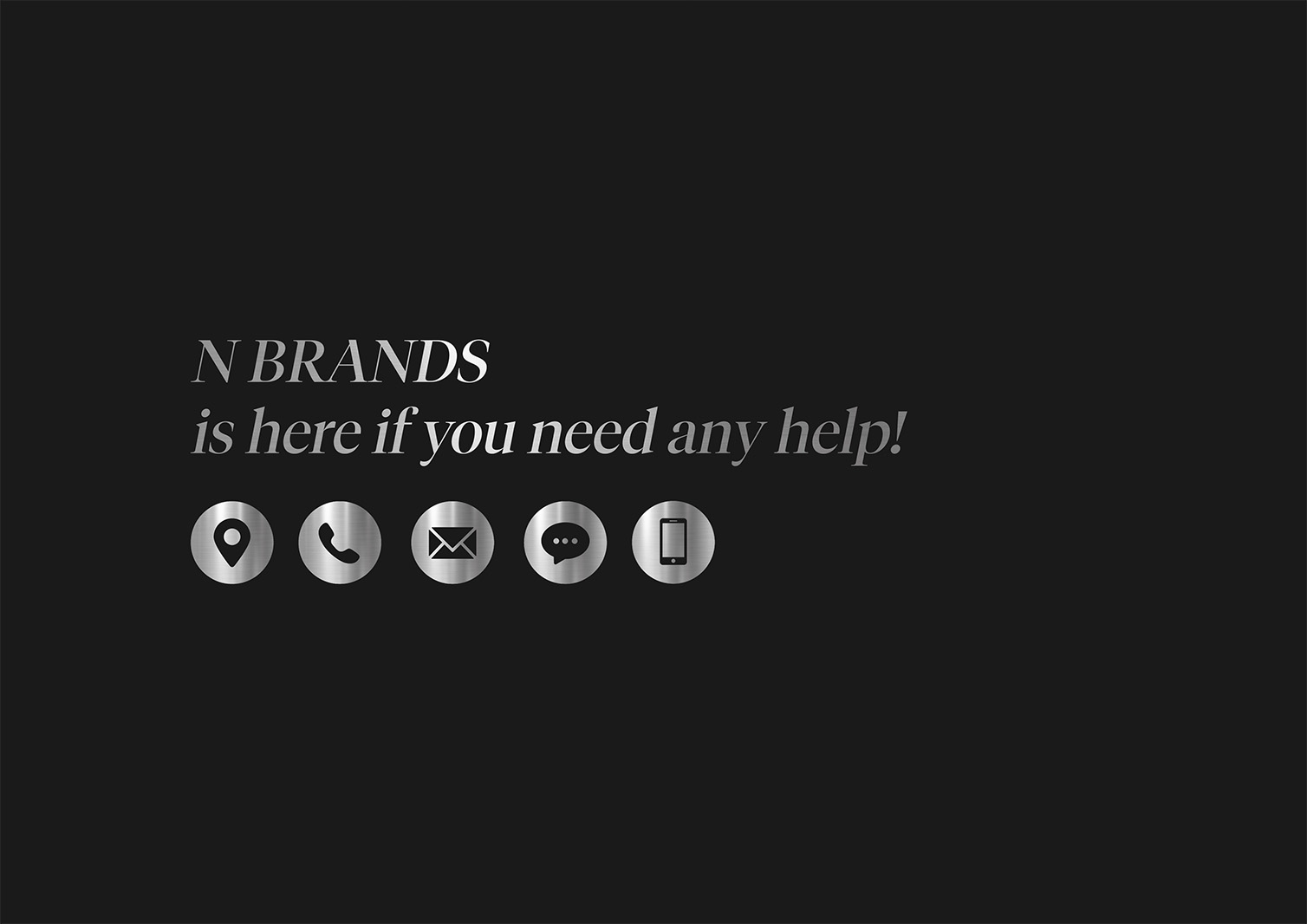 Contact
At N BRANDS, we always try to give you the best possible service. Our customer service will be happy to help you. We are available every weekday via phone, WhatsApp and Email.
By phone
You can reach us by phone on weekdays from
9:00 - 18:00.
E-mail
You can also e-mail us. We try to reply within 2 working days.
WhatsApp
We can also be reached via WhatsApp. Add
0031 970 065 211 78 and ask your question.
General Information

N-Brands Online B.V.
Honthorststraat 3
1071 DC Amsterdam
Nederland
Tel. +31202610100
Email info@nbrands.com
BTW-Identification number: NL860827616B01
KvK number: 76889076
DISTRIBUTION CENTER
N-Brands Online B.V.
p.a. Promese Logistics
Flight Forum 2500
5657 DZ Eindhoven
RETURNS
The return address is determined by the DHL return label enclosed with the shipment. Lost it? Please contact our customer service by sending an e-mail to webshop@nbrands.com and include your order number.
COMPLAINTS

Is the zip of an item broken? Has your order not arrived? Whatever complaint you have, report it to us. You can contact our customer service team by sending an email to webshop@nbrands.com. Send us your order number and a photo of the complaint, and we will assess your complaint and try to resolve it to everyone's satisfaction. We will reply to your email within a few days of receiving it. Should more time be needed, we will let you know. There is always the possibility to contact the mediation department of Stichting Webshop Keurmerk of which N BRANDS is a member. You can find our complaints procedure in our General Terms and Conditions (Article 16).